BOOMER NOW LIVES IN GERMANY WITH URSULA PATZEK OF BEST FRIENDS AUSSIES!! In March at a ASCA show in Germany he went WD/BOW for a 5 point Major! Way to GO BOOMER AND ULLA!
*** Click Link for Results***
BOOMER June 2008 Almost 3 years old!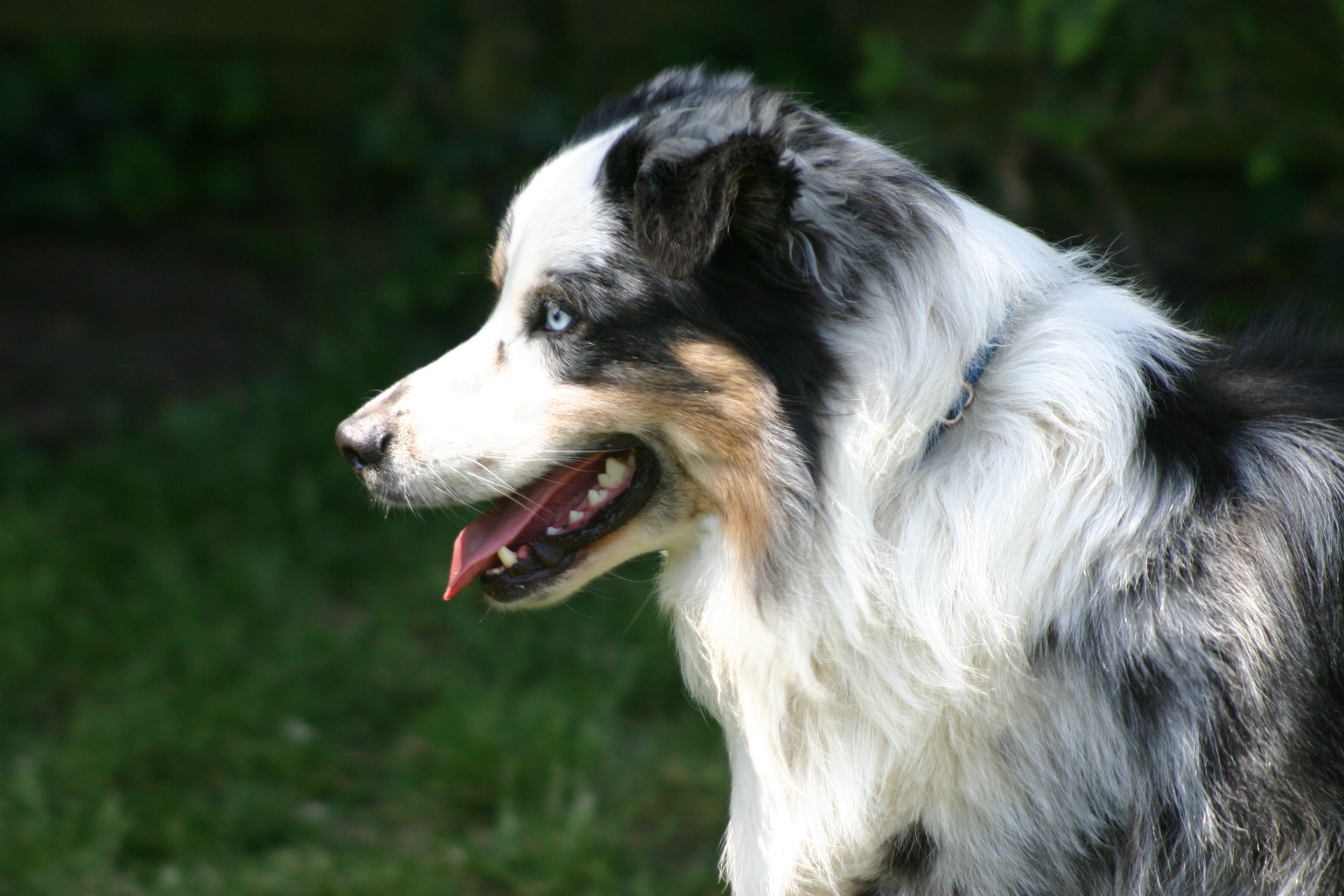 Thanks for the picture Ulla!
Boomer -Having a Great Time In Germany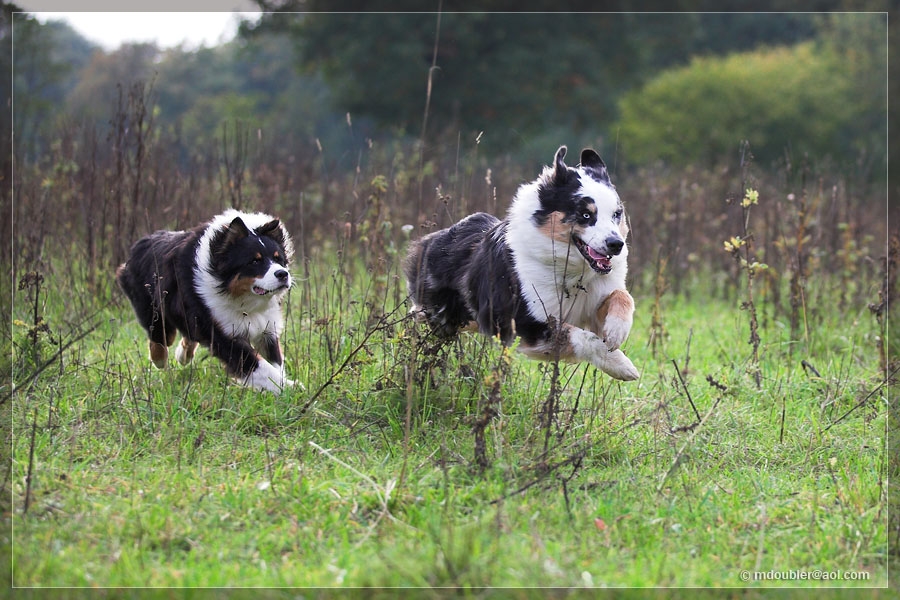 NEWS FLASH!!!!!!

At the Atlanta AKC show on Friday 9/22/06 - Boomer went WD/BOW/BOS for another point! Thank you Judge Leah James for this win and the comments on our boy!AS always a BIG THANKS to his handler Pat Stout!!! Pictures will be up as soon as we get them!

At the Atlanta AKC show on Saturday 9/23 Boomer went WD/BOS for a 3 point major. Thanks your Judge Dr. J.D.Jones for his win and your nice compliments on Boomer. Thanks as always Pat!
NEWS FLASH!!! Boomer went WD and BOS today at the Chattanooga TN AKC for his first AKC Point! Picture will be up soon! Thanks to his handler Pat Stout for showing him so well and to David Stout for taking him back in for Breed.
Boomer will ge going to Germany soon to become a member of the Patzek family - we wish him much success in his show career in Germany - was a tough decision to part with him but we know Ulla will show him with great pride! He will be an assest to the breed ring and to her breeding program.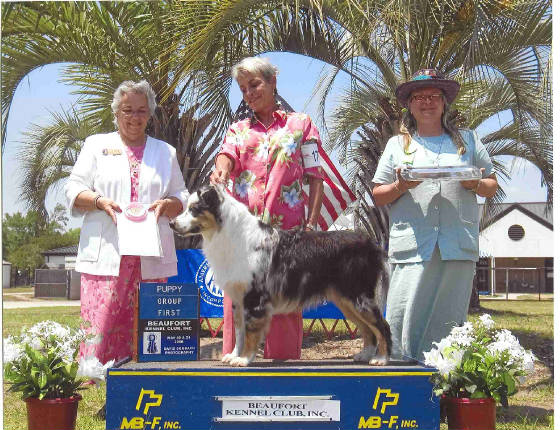 October 24, 2005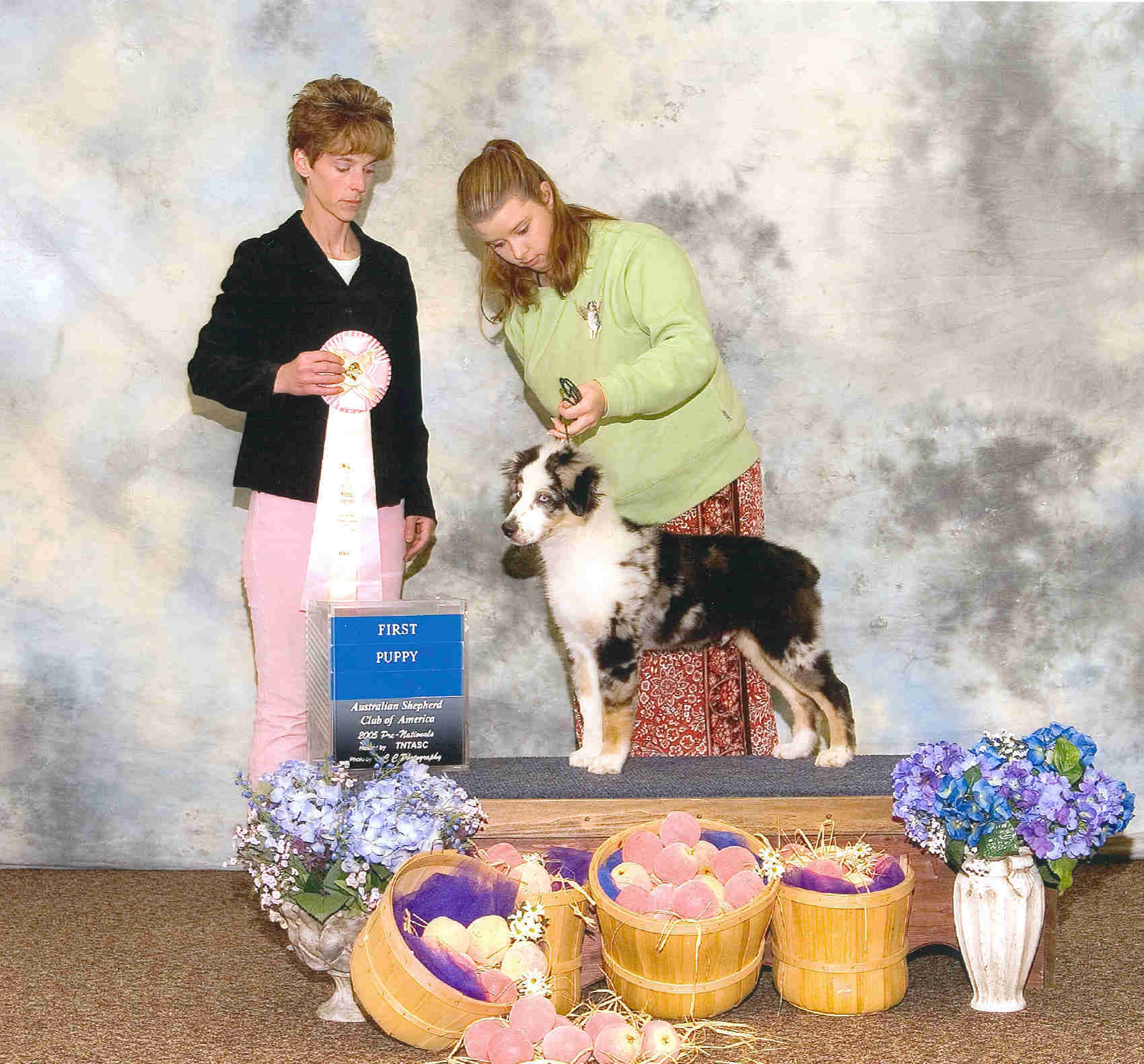 1st Place 2-4 mo Merle TNASC Puppy Sweeps
Blue Merle
DOB 7/1/05
Sire - CH After All's High Velocity
Damn - PennYCaeraus Miss Scarlet O'Hara
Scissors Bite
Eyes Cleared Normal
Hips - Too Young
Wednesday 10/26/2005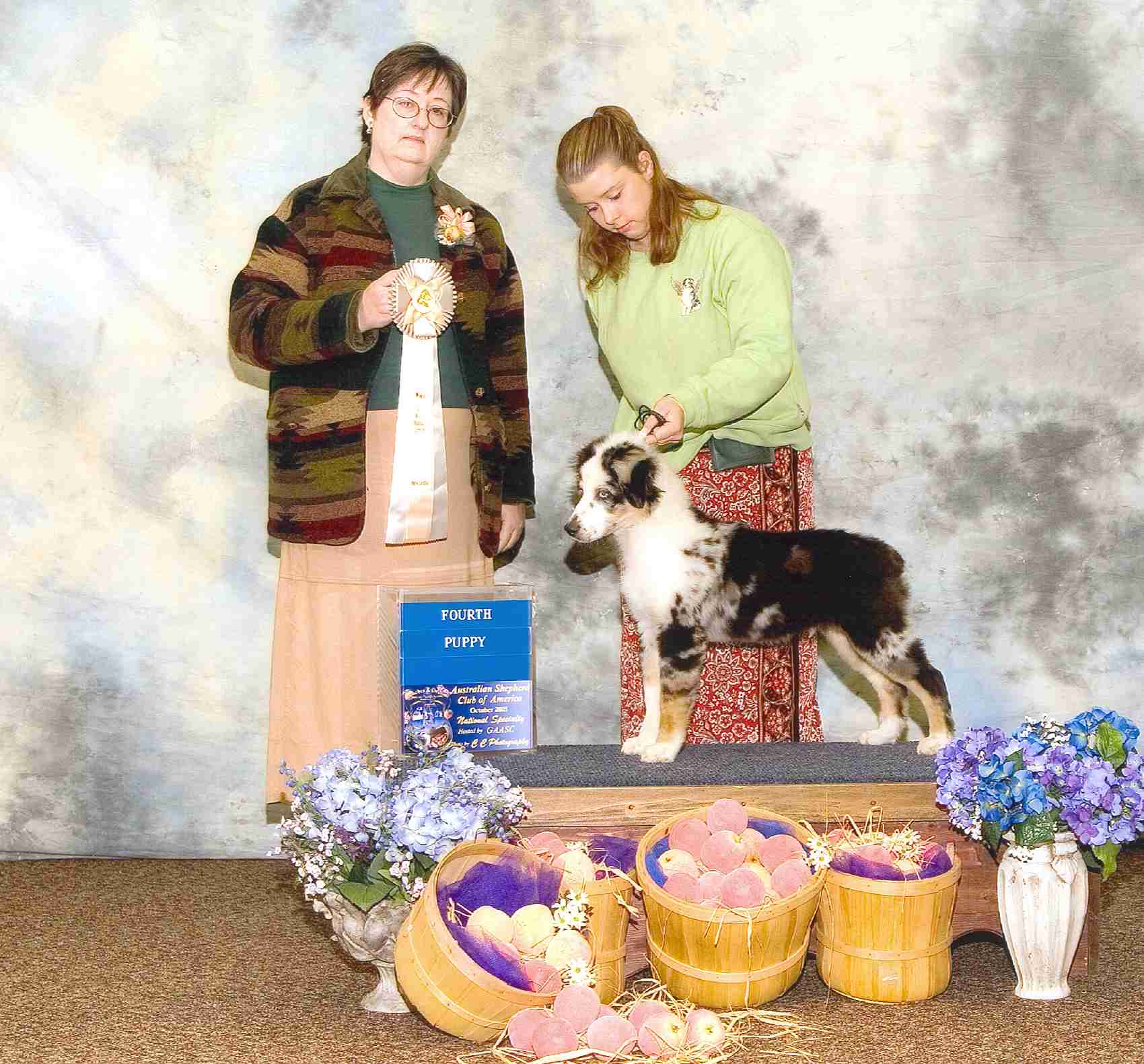 ASCA National 2-4 Mo Blue Merle 4th Place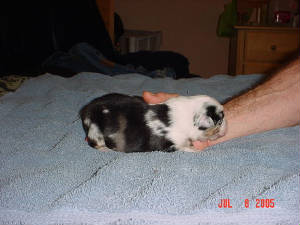 I week Old