Penn Y Caerau's Miss Scarlet O'Hara (AKC ptd)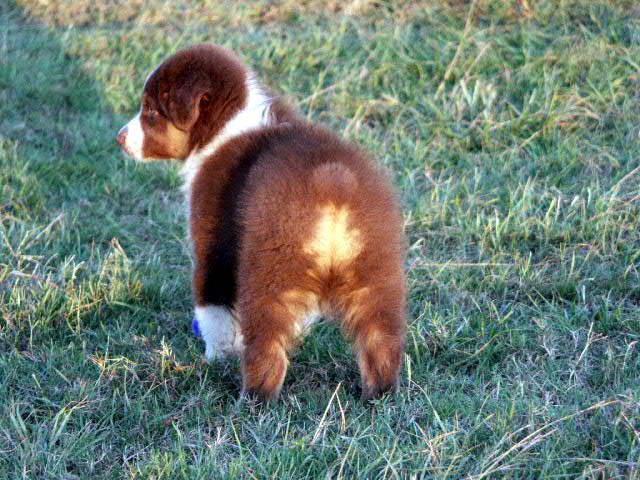 Our Australian Shepherds which we breed are bred to the breed standard of ASCA/AKC. We do not breed or raise Mini or Toys as they are not Australian Shepherds, nor are they AKC or ASCA registerable. We do not know any mini or toy breeders.

WE DO NOT REFER TO MINI-TOY BREEDERS! PLEASE DO NOT BUY FROM A PET STORE - THEY SELL PUPS FROM PUPPY MILLS!!
If you're still interested in a Miniature or Toy , be advised that those dogs are not recognized by any reputable dog registry. Breeders of Miniatures and Toys who state or imply to potential buyers that their dogs are Australian Shepherds are misrepresenting them, and you should proceed with caution.